Fires are a part of life in Victoria.
Victoria is one of the most fire prone areas in the world. All Victorians need to know how to plan for, and respond to fire. How you respond will change depending on your situation. By taking the time to prepare, you can reduce your risk and help keep you and your loved ones safe. If you need to create a fire plan, you can do so via the Fire Planner Tool.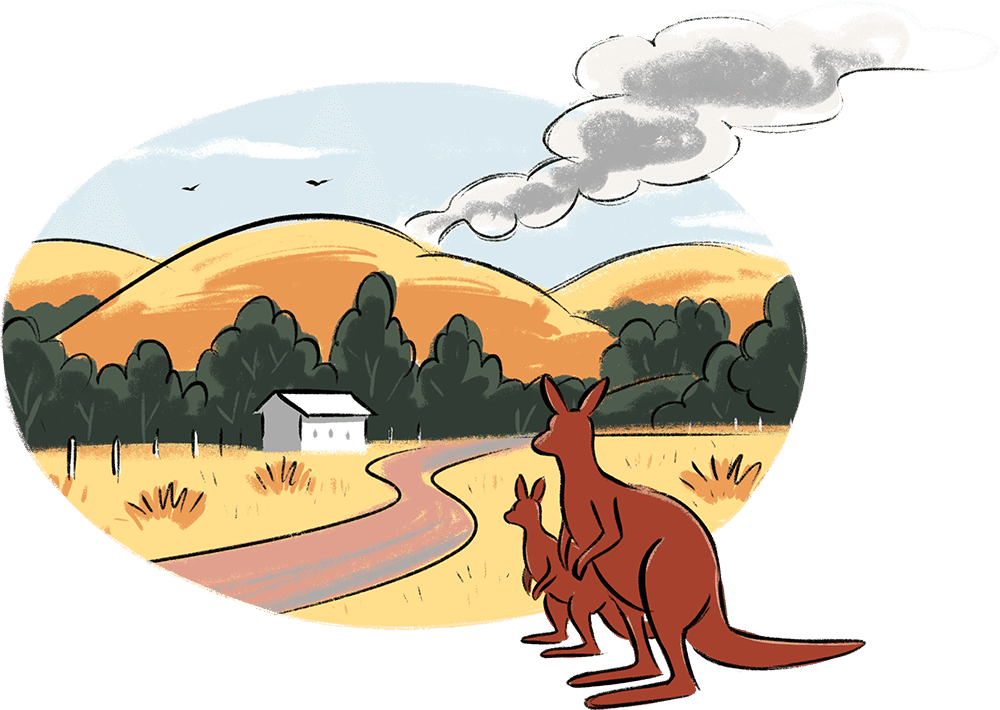 How should I prepare?
Select which of the following best describes you.
Know the risks.
Bushfires and grassfires start quickly, often without warning and they can threaten lives and properties within minutes. Knowing the risks and important information this fire season could keep you safe.
You don't have to live in the country to be at risk.
Fires can occur where the suburbs meet the bush or in urban areas where houses have grass, bushland or parkland near them.
Stay up to date.
Downloading the VicEmergency app is the best way to stay up to date during fire season.
Know your daily Fire Danger Rating.
Ratings of fire danger tell you how dangerous a fire could be if it started. The higher the rating, the more dangerous the conditions. Check the Fire Danger Rating daily for your local region and for any region you may be travelling in.
How well do you
know fire?
Fire seasons in Victoria can be long and devastating. If you live near bushland, paddocks or grassland preparation and planning can help protect you and your family from fire.
Creating your plan early, via the Fire Planner Tool, and taking the required steps to prepare means you will know what to do when the risk of fire increases. When you create your plan using the Fire Planner Tool, your personalised fire plan can be downloaded as a pdf so you can share the details with family, friends and neighbours.